The Indian Institute of Photography Announces Online Photography Courses for the Busy Bees!
Indian Institute of Photography.com combines convenience with learning and brings an irresistible opportunity. For all of those who kept simmering their desires to learn photography from the best now can make their dreams come true! To know more about this amazing chance to learn photography in an online mode, read on!
Don't we all have some inherent talents? But life does not give us too many opportunities to realise our true potential. There are all kinds of hindrances that come in the way while pursuing what the heart desires. For all of those who have an inclination towards photography and seem to not stop thinking about it; here's the real deal. The Indian Institute of Photography launches its unique photography courses that has been conceptualised to reach millions through its unique online mode.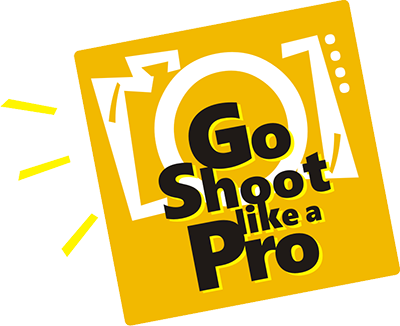 To expand further about this exciting offer; there has been not one, or two but three compelling offers that can attract your imagination. There is a one month beginner's course, a three-month foundation course and an exclusive mobile photography course being imparted in an online fashion. Enough has been said and proven about the reach of the internet. Now is the chance for you to make it work to your advantage!
One would think that online could not be a trusted way of learning. But that is not the case. The online lessons too are structured with specific modules covering every learning curve. The progress is essentially in steps and also evaluation based. With a course content that is easily downloadable and assistance from tutors on a one is to one basis, there is simply no room for errors. The IIP Certificate awarded at the end of each course would speak volumes about the skill and expertise you picked up during the course duration.
So, whether you are an amateur or a pro, looking to take your first perfect shot or powering up your photography talents; IIP lets you blossom like no other.
The one month is an introductory course which welcomes you to the world of digital pictures that teaches you basics but gives you a remarkable solid understanding of things so that fundamentals are learnt well. Beyond it, the professionals get to work where the expertise is honed further to make you a pro at clicking pictures.
In the three months of foundation course of photography, crucial aspects are dealt with more precision. Rough edges are polished and you may just have your very own portfolio to boast of!
To add to the kitty of courses, there is the novel mobile photography too which will turn you into an artist with your humble phone camera. Making use of the innovative phone features, it has its own allure.
So, consider this as an invite for the budding photographers, creative minds and artists; learn to use your camera well and shine like a star! Are you thinking how, what, which way; then enrol with IIP and get relevant answers now.
Media Contact
Company Name: Indian Institute of Photography
Contact Person: Janki Rawat
Email: Send Email
Phone: 9015-422-322
Address:A-74, Second Floor, Sector-2
City: Noida
State: Uttar Pradesh
Country: India
Website: www.indianinstituteofphotography.com
Source: www.abnewswire.com